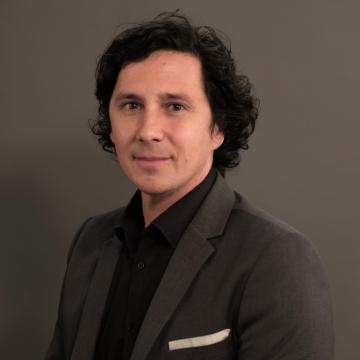 Department of History
Assoc. Prof. Peter Mikša
EDUCATION
2013: PhD in History (University of Ljubljana, Faculty of Arts)
ACADEMIC AND PROFESSIONAL CAREER
University of Ljubljana, Faculty of Arts, Department of History
2011–: Assistant for General History and Slovenian Contemporary History
2018–: Assistant professor for General History and Slovenian Contemporary History
Research and professional work
2017–: member of the SRA research project Make This land German… Italian… Hungarian… Croatian… Again! Borders of Occupational Zones in Slovenia during the Second World War.
2015–: member of the SRA programme Slovenian History
2013–2016: member of the SRA research project Multikulturna prijateljstva in narodne vezi na presečiščih slovenskega, italijanskega in nemškega sveta (1848–1941)
2013–2014: member of the SRA research project Women and the First World War
2011–2014: member of the SRA research project Man, Nature and Environment between the Northern Adriatic and the Eastern Alps in the Premodern Times
2010–2011: member of the SRA research project Umeščenost mestnih elit na Slovenskem v regionalne družbene in gospodarske tokove v času od 13. do 16. stoletja
2010–2011: member of research project Towards a "Topography" of Tolerance and Equal Respect. A comparative study of policies for the distribution of public spaces in culturally diverse societies
2009–2012: member of the SRA research project Pravna in politična zgodovina žensk na Slovenskem
2018–: editor-in-chief of the journal Retrospektive
2016–: assistant editor at Novi Slovenski biografski leksikon
2015–:  editor of the website  www.zgodovina.si
2012–: member of the research group at the Alpine Association of Slovenia
2010–: editor of the website  www.friko.si
FIELD OF RESEARCH
Contemporary Slovenian history; border studies, Rapallo border, Occupation Borders in Slovenia (1941-1945), history of sports, local history; history of tourism; research of the Alpine region.
SIGNIFICANT PUBLICATIONS
Mikša, Peter, in Zorn, Matija. 2018. »Rapalska meja: Četrt stoletja obstoja in stoletje dediščine.« V Nečakov zbornik: Procesi, teme in dogodki iz 19. in 20. stoletja, uredili Kornelija Ajlec, Bojan Balkovec, Božo Repe (Historia, 25), 605–641. Ljubljana: Znanstvena založba Filozofske fakultete.
Mikša, Peter, in Zorn, Matija. 2017. »The Julian Alps (Slovenia): between protection and "modernization" = Julijske Alpe (Slovenija): između zaštite i "modernizacije".« Ekonomska i ekohistorija: časopis za gospodarsku povijest i povijest okoliša? 13, br. 13: 147–158.
Mikša, Peter. 2015. »"Da je Triglav ostal v slovenskih rokah, je največ moja zasluga" : Jakob Aljaž in njegovo planinsko delovanje v Triglavskem pogorju.« Zgodovinski časopis 69, št. 1–2, 112–123.
Mikša, Peter. 2013. »Prvi raziskovalci slovenskih gora in prvi dokumentirani pristopi nanje.« Zgodovinski časopis 67, št. 3–4: 390–405.
Mikša, Peter, in Golob, Urban. 2013. Zgodovina slovenskega alpinizma. Ljubljana: Friko.
Compulsory Courses
Elective Courses