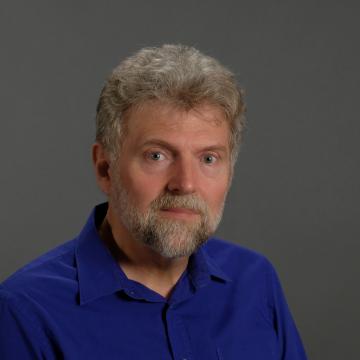 Department of Musicology
Prof. Svanibor Hubert Pettan
Svanibor Pettan is Professor and Chair in ethnomusicology at the Faculty of Arts, University of Ljubljana, Slovenia. His academic degrees are from the Universities of Zagreb, Croatia (BA), Ljubljana, Slovenia (MA), and Maryland, USA (PhD), while his fieldwork sites include former Yugoslav lands, Australia, Egypt, Norway, Sri Lanka, Tanzania, and USA. His principal research topics are music and politics on a war-peace continuum, multiculturalism, minorities, gender, and applied ethnomusicology. He was the first Yugoslav ethnomusicologist who conducted research for academic degrees outside of Europe (Zanzibar in 1982, Egypt in 1986-87). 
His professional career includes full-time posts as radio editor (1984-88), scholar in a research institute (1988-98), and professor at a music academy (1995-2003), department of ethnology and cultural anthropology (2003-05), and department of musicology (2005-). Within the International Council for Traditional Music (ICTM, the leading international association of ethnomusicologists), he served as the national representative of Croatia and Slovenia, Chair of the Programme Committee of the 38thWorld Conference, co-founder and Chair of the Study Group on Music and Minorities, founder and Chair of the Study Group on Applied Ethnomusicology, member of the Executive Board, Secretary General, Vice-President, and President (current). He was a member of the Council of the Society for Ethnomusicology, and twice President of the Cultural and Ethnomusicological Society Folk Slovenia. 
Dr. Pettan was/is a visiting professor at the Universities of Zagreb (1993-96), Oslo (1994, 1996), Sarajevo (1998-2001), Washington (2004), Illinois (2006), Pula (2007-11), Tainan (2013), Split (2014), Maribor (2017-), California at Berkeley (2019), Music and Performing Arts Vienna (2020-), Zürich (2021), and Visual and Performing Arts Colombo (2022-); visiting scholar at Wesleyan (2001), Brown (2010), Chicago (2012), Griffith (2013) and Ondokuz Mayis Samsun (2014); and external examiner at the Irish World Academy of Music and Dance, University of Limerick (2004­-2008).
He gave more than a hundred invited lectures at universities or research institutes in forty countries including Australia, Austria, Azerbaijan, Bangladesh, Bosnia and Herzegovina, Brazil, Canada, China, Croatia, Denmark, Egypt, Finland, Ghana, Germany, Greece, Hungary, India, Ireland, Italy, Japan, Kazakhstan, Maldives, Montenegro, Nepal, North Macedonia, Norway, Portugal, Russia, Serbia, Slovenia, Spain, Sri Lanka, Sweden, Switzerland, Thailand, Taiwan, Turkey, Ukraine, UK, USA, and Vietnam. 
His memberships in past and present editorial or advisory boards of scholarly publications include Bloomsbury (ex Continuum) Encyclopedia of Popular Music of the World (UK), Colloquium (Turkey), Ethnomusicology Forum (UK), Glasba v šoli in vrtcu (Slovenia), Journal of Research in Music (Sri Lanka), Journal of Urban Culture Research (Thailand), Music and Arts in Action (UK), Music & Minorities (Austria), Muzika (Bosnia and Herzegovina), Muzikološki zbornik (Slovenia), Narodna umjetnost (Croatia), Pax Sonoris (Russia), Sound Ethnographies (Italy), TNNUA Artistica (Taiwan), Tradicija ir darbartis (Lithuania), Traditiones (Slovenia), The World of Music (Germany), and Translingual Discourses in Ethnomusicology (Austria). 
Dr. Pettan leads the organizing team of the international annual symposia in Ljubljana since 2011 and the fundamental research project on minority musics in Slovenia (2017-20). He is the recipient of the awards from the Musicological Society of the Federation of Bosnia and Herzegovina (2015), ICTM Study Group on Music of the Turkic-speaking World (2016), Turksoy (2017), Faculty of Arts (Life Achievement Award, 2017), University of Ljubljana (Golden Plaque, 2018), and the Slovenian Research Agency (Excellence in Science, 2019).
Selected publications: Music, Politics, and War: Views from Croatia (ed., 1998), Music and Music Research in Croatia (= The World of Music 3, ed., 1998), Glasba in manjšine/Music and Minorities (co-ed., 2001), Kosovo Roma (2001), Roma muzsikusok koszovóban: Kölcsönhatás és kreativitás/Rom Musicians in Kosovo: Interaction and Creativity (2002), "Male, Female, and Beyond in Culture and Music of the Roma in Kosovo", in Music and Gender: Perspectives from the Mediterranean (2003), "Balkan Boundaries and How to Cross Them: A Postlude" in Balkan Popular Culture and the Ottoman Ecumene (2007), Applied Ethnomusicology (= Musicological Annual44/1, ed., 2008), "Music in War, Music for Peace: Experiences in Applied Ethnomusicology" in Music in Conflict (2010), Lambada na Kosovu (2010), Applied Ethnomusicology: Historical and Contemporary Approaches (co-ed, 2010), Etnomuzikologija na razpotju (2011), Kosovo Through the Eyes of Local Romani (Gypsy) Musicians (2015), Oxford Handbook of Applied Ethnomusicology (co-ed., 2015), Music, Sound and Ecology (= Musicological Annual 52/2, ed., 2016),  "Negotiating the Personal and Professional: Ethnomusicologists and the Uncomfortable Truths" (co-auth., 2016), Theory, Method, Sustainability, and Conflict (co-ed., 2019), De-Colonisation, Heritage, and Advocacy (co-ed., 2019), Public Ethnomusicology, Education, Archives, and Commerce (co-ed., 2019), Music of Minorities in National Contexts: Ten Research Models (2019), Music and Ethnic Minorities: (Trans)Cultural Dynamics in Slovenia after the year 1991 (ed., 2021), and Celebrating the International Council for Traditional Music: Reflections on the First Seven Decades (co-ed., 2022).
Compulsory Courses
Elective Courses